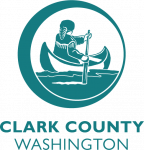 Clark County
About the Company
With its great natural beauty, Clark County, Washington, always has attracted people and businesses. We welcome those who visit and settle here, providing fresh perspectives, growing diversity and vibrant energy.
Our forward-looking community is framed by the scenic Cascade Range to the east and the majestic Columbia River to the south and west. The area is a picturesque place to work, play, and live.
Named for Captain William Clark of Lewis and Clark Expedition fame, our county is one of the fastest growing regions in Washington state and the Portland, Oregon, metropolitan area. Today, more than 467,000 people call Clark County home.
Clark County government works to enhance the quality of life for all of our diverse community by providing services with integrity, openness and accountability. We are one of the county's largest employers, providing a wide range of rewarding careers for about 1,570 people.