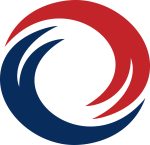 Port of Olympia
About the Company
Mission Statement: "Creating economic opportunities and building community for all of Thurston County through responsible resource use."
The Port of Olympia has a proud history in Thurston County. It serves the community in a wide variety of ways, leading the way for many of the area's economic development efforts.
From the commercial center at NewMarket Industrial Campus and the diversified specialty Marine Terminal to the vibrant Swantown Marina and Boatworks and the strategically located Olympia Regional Airport, the Port of Olympia is committed to fostering economic growth of the South Puget Sound region and serving the needs of global customers.
A Port district in the State of Washington is a municipal corporation, organized under state law and authorized by a majority vote of the residents in the proposed district, and governed by a locally elected board of commissioners. The district can be as large as an entire county or as small as a city or town; its boundaries are defined when it is formed.
When ports were first formed in the early 1900s, their primary purpose was to provide facilities for marine transportation and commerce. Over the years, the Washington State Legislature has expanded the list of port powers and functions. Some ports deal with all aspects of economic development, others with only one or two. They may:
Develop lands for industrial and commercial needs.
Provide general economic development programs.
Buy, lease and sell property.
Provide air and water pollution control works.
Operate trade centers and export trading companies.
Establish and operate foreign trade zones.
Promote tourism.
Company Video